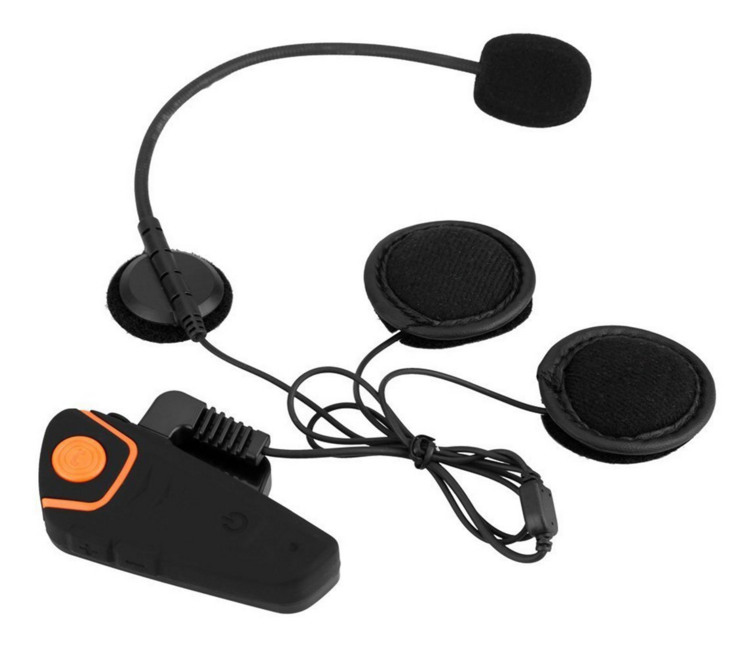 Instinct Windsports
Bluetooth Cell/Intercom Headset for Hang Gliding Helmets v2 USB-C
Ideal for skiing, snowboarding, motorcycling, water & air sports!
Read how we use them at Instinct for hang gliding instruction, towing and XC flying with friends.
For crystal-clear two-way communication!  Slim speakers fit in any helmet.   Boom mic is easy to mount and works in both open-faced and full-face helmets.  
Electronic noise-cancelling mic eliminates all wind noise (and winch noise) so you can have crystal-clear, open-mic two-way communication with your winch operator (ideal for step-towing), instructor or other pilot.
We are putting these in all of our school training helmets so we can just plug a controller unit into them and use with any of our students.  It immensely increases communication and makes our training more productive and we also make these mandatory for step-towing as two-way, open-mic communication is vastly improved.
Current Inventory Levels
**if stock of zero is shown and you can still add the item to you cart, you can place the order and we will advise on a delivery time
8 in Stock
Can you hookup a radio (2m or Airband) to this? Has anyone successfully done this with the audio line (with adapters)? Then I would just need to wire a PTT switch to the radio?.

The audio jack on these headsets is just an audio-in.  It is meant for plugging in your iPod/MP3 player to listen to music (while riding a motorcycle).  I haven't heard of anyone trying this (successfully) and we don't have the experience to try it.  I know there are stand-alone BT PTT buttons out there...but you would also need a BT receiver for your radio (I hear they do exist for some models) and in theory, it may all work.

I'm interested in using this system for paragliding, but I have some questions. I'll be flying in Mexico and Columbia in the next year, so I'm wondering how the communication will be between devices in areas with poor cellular service. When you use this with students, etc., are you making a cell phone call and using this as a headset or is it directly between these devices. Cell reception in Mexico & Columbia - I'm not sure how good it will be... What I want is to communicate easily with my one buddy who will be in the air. What is the range for clear comms in your experience with XC? When using these, is this mic always on? or is there a push-to-talk option?

I only use them in areas with good cell reception....we still get the odd dropped call as cell towers are focused horizontally.  So we use them by pairing them with our cell phones and then initiating a cell call before we tow.  I have used them in intercom mode and it seems to be clear up until 5-600m and then gets some static.  The voice is still clear but there is some background static.

I haven't had them in intercom mode where the pilot gets out of range and then come back into range.  I don't know if they will reconnect.  Therefore, I doubt they will work too well for XC flying...they may work really well for ridge soaring where you can stay in range of each other easier.

And there is no push-to-talk.  It is two-way open-mic the entire time - which is GOLDEN for short training flights
---
Share this Product
---
More from this collection