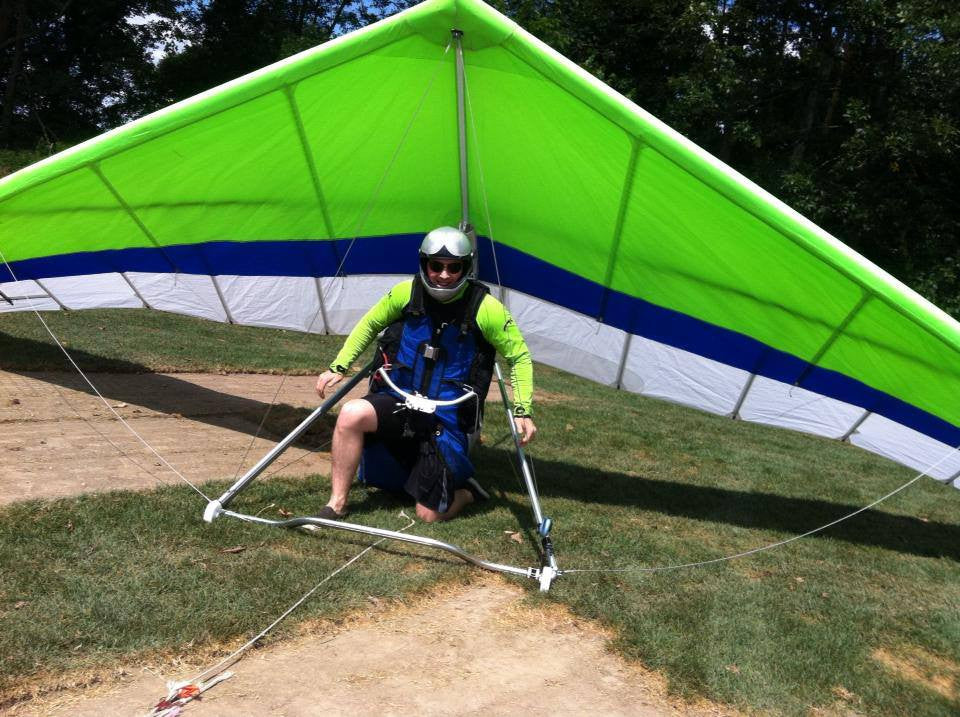 Instinct Windsports
Full Certification Course
Building on our Beginner Course, this is our course offering to take you through to being a fully-certified, self-sufficient pilot educated and skilled in multiple methods of flying, ready to fly hang gliders at our 'local' sites.
It includes all ground-school (theory), books, flight training skills and the exam to get your HPAC Beginner (H1) & Novice ratings (H2) as well as additional skills to make you a competent, well-rounded pilot.
This training package includes:
Winch towing - This is our main teaching method and is the core of our training. You will follow a progression chart that will systematically take you through various steps to flying up to heights of over 1000'. This training is not only on-glider flying but an in-depth study of safety procedures, decision making and risk management that is key to your success and safety in the sport.
Step-Towing - this next stage will add on step-towing which is a process to get you twice as high as our main towing which greatly increases your ability to reach soarable conditions. This stage is optional, as you may wish to focus on graduating direct to aero-towing, the ultimate method of soaring in South Western Ontario.
Aero-Towing - (SOGA) is the local club comprised solely of certified hang gliding pilots whose sole purpose is to manage the local aero-towing operation. Aero-towing is the preferred way to get into soaring conditions due to the ability of the tow plane to cruise around the sky with you in tow until you find your first thermal. Our training package will add this skill to your abilities once you have completed your Winch Towing training (see above). It includes more theory, exam, use of our specially designed landing gear, cart-launch winch practice and then either one solo or tandem aero-tow to introduce you to aero-towing.
Foot Launching - Upstate New York is the closest foot-launched flying in the vicinity and we want to introduce you to this classic launch method so you can venture across the border to join the large group of pilots there. We include a couple days of hill training at local hills and some coaching. If we organize road-trip to Yamaska or Rochester, our guidance is included in this training package... your other expenses are up to you (club memberships, travel/transportation, lodging, etc).
Upon committing to this full-certification course, we wish to help work with you to come up with a purchasing plan for your own flying equipment. All this training can happen in fast succession if you hit suitable training weather and progress quickly. We want to avoid pilots graduating and then being stuck without their own equipment. We sell all equipment - most is custom ordered so it takes time. We can work out a plan for payment, whether it be immediate payment, financing or lay-away. We realize that, even though hang gliding is the most affordable form of aviation out there, the initial investment isn't easy for everyone and want to make it as accessible as possible for people to enjoy the kind of flying they do in their dreams!
Course Info:
Training Sessions:  20+
Tandem Flights: 1
Ground Handling: Unlimited
Theory Sessions: Beginner, Novice, Aero-Tow
Text Book: Additional
Rating Test and Administration: Included
Use of Equipment: Included
Approx Flights: 80-100
Time Limit: 20 wks
Prerequisite: Beginner Certification Course
Current Inventory Levels
**if stock of zero is shown and you can still add the item to you cart, you can place the order and we will advise on a delivery time
-2 in Stock
QUESTIONS & ANSWERS
Have a Question?
Be the first to ask a question about this.
Ask a Question
---
Share this Product
---
More from this collection