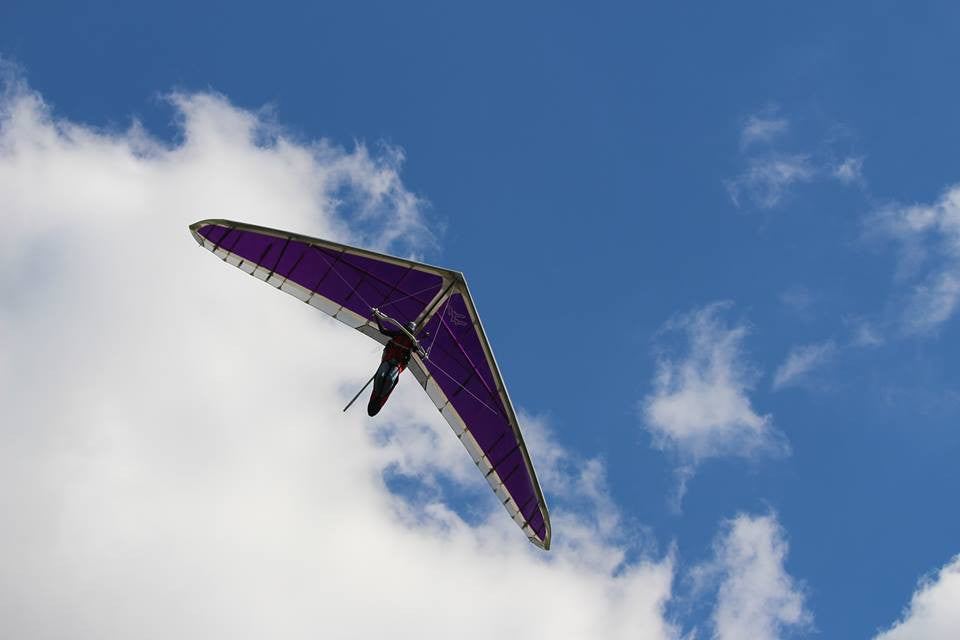 Instinct Windsports
Intermediate Course
This Intermediate course is a hybrid (mixture) of topics to help the advancing pilot to take their flying skills to their own personal next level.  It is NOT merely a course to help you pass the HPAC H3 exam as simply reading a few chapters and regurgitating that info can get you through it.  This is about helping you gain confidence to advance your goals in hang gliding.
Pilots of all levels and ratings (even those that already have their H3) can gain from this course.  Even if you don't have your H2 yet, if you are diligent and studious, you can take this course alongside preparing for your H2.  Personal HPAC membership (ie insurance) is necessary as you will be working with not only HPAC instructors but other senior pilots as mentors to help you advance.
You should have aero-towing (AT) under your belt as that is where most of the in-flight mentoring will happen.  If you don't quite have your sign-off for AT, that should be your first of your actual flying-related goals.  Even though HAGAR isn't a requirement for your H3 exam, it will be a big part of this course as it is about 50% of the questions on the H3 exam.
The H3 rating is important for those pilots that have their eye on becoming a certified HPAC instructor as that rating is a requirement.  Keep in mind that you now also have to have your H3 rating for a full year before applying for your H4 (Advanced) rating in case you wish to become a tandem instructor.
What do you get in this course:
5 (or more) 3hr in-class session = 15+hrs of dedicated instructor time!!

Access to Instinct H3 FB group for discussions
Access to H3 Trello board for progress/homework cards

Will attempt to video record sessions for review and in case you can't make the session (no guarantees though)

Will try to live stream the sessions - it is still best for you to be there to get involved in the discussions

(no guarantees though)

Topics (in probable order)

Aerodynamics and Stability of Hang Gliders

Weather Forecasting

Risk Management

Basic Airspace & 

HAGAR topics

Radio & 

Instrument Usage

Thermalling Tips

Gear Selection (not only glider)

Transition to Foot Launching & 

Mountain Flying

Flying XC & 

Intro to Competition (concepts only)

H3 Rating Administration

Flight witnessing (objective requirements); tows are additional cost

Review of the H3 subjective requirements

Group Test administration - all on one night, mid-season

Extras (recommended)
Current Inventory Levels
**if stock of zero is shown and you can still add the item to you cart, you can place the order and we will advise on a delivery time
0 in Stock
QUESTIONS & ANSWERS
Have a Question?
Be the first to ask a question about this.
Ask a Question
---
Share this Product
---
More from this collection