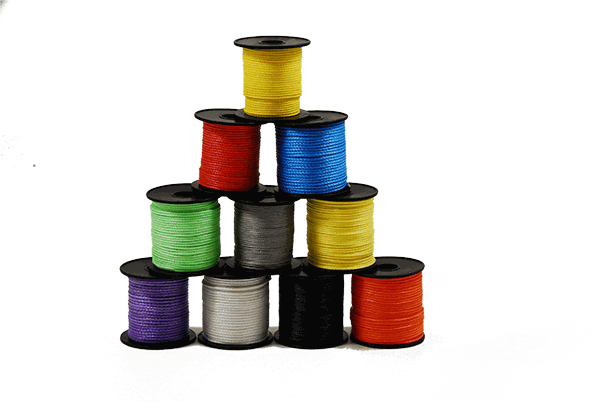 Instinct Windsports
UHMWPE tow line (Spectra)
12 strand UHMWPE tow rope similar in construction to classic Amsteel Blue tow rope

We recommend getting a 200m section of the Lime to put at the bottom of your drum so you can see when you are close to being out of rope!
Features and Benefits
Abrasion resistant
Lightweight
Lowest elongation
Does not absorb water so floats and remains light weight
Highest strength
Easy to splice
Wire rope replacement
Expect 30 days for us to get it in as it is custom ordered upon request.  Shipping from China is included in the price listed.  Additional shipping to get it to you.  Prices may fluctuate slightly with exchange rate.
Current Inventory Levels
**if stock of zero is shown and you can still add the item to you cart, you can place the order and we will advise on a delivery time
1.6mm x1000m / Red - 1 in Stock
2mm x1000m / White - 2 in Stock
2mm x200m / Lime - 0 in Stock
2.8mm x1000m / Red - 0 in Stock
2.2mm x2000m / Red - 0 in Stock
Is this product actually "Spectra"?

UHMWPE is the generic name for the material used in lots of ropes.  This is generic rope straight from the manufacturer.  There are brand names of ropes like Spectra and Dyneema which both use UHMWPE material in their construction.

Where can I get a splicing fid?

Buy them from here - they do take about a month to get but are the cheapest way to get them.  The 1.5mm work for the 1.6mm & 1.8mm rope and the 2.5mm works for the thicker sizes of rope.
---
Share this Product
---
More from this collection