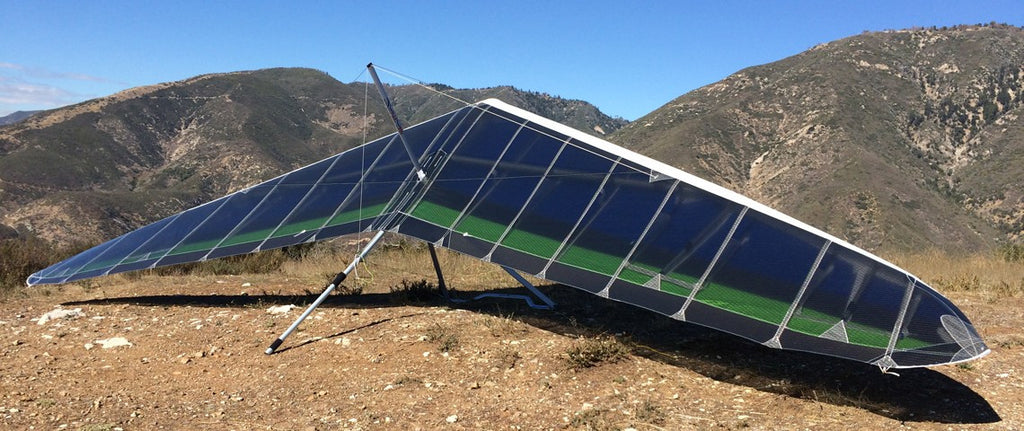 WillsWing
WillsWing U2
The U2 is a very high performance glider with handling characteristics suitable for pilots with intermediate and higher levels of skills and experience. The U2 is available in two sizes – 160 and 145.
The U2 was conceived as a very light-weight glider with performance approaching that of the much heavier, more expensive, and more challenging competition class wings. There are no reflex bridles – all stability systems are internal – so cable drag is minimized. Beginning with the 2009 model year, all lower cables are 3/32 1×19 un-coated, for additional drag reduction. Standard on the U2 is the new Litestream control bar, a Slipstream style, fully streamlined bar that uses the same streamlined aluminum basetube as the Slipstream bar, but with shorter chord, easier to grip, lighter weight Litestream downtubes. Specially machined, fully streamlined aluminum corner fittings complete the Litestream package, which offers a more than 95% reduction in drag as compared to a regular AT-style streamlined control bar with a round basetube. The U2 features a curved tip planform and sports an exceptionally clean sail with 205MT leading edge and 205MT trailing edge offered as standard equipment, or available upgrades to UV-film laminated sailcloth. An extended bottom surface in the root cleanly fairs in the hang loop. For the 2009 model year, the U2 features an upgraded and improved sail cut that results in improved performance and even better handling characteristics. An upgrade to an all Mylar top surface is also an available option for 2009.
In the air, at the looser VG settings, the U2 offers, light, quick response coupled with forgiving handling characteristics. With the VG on, the gliding range at speed expands dramatically, and the glider tracks straight and true. The U2 uses a weight- and cost-saving conventional VG system. The result is an exceptional performance package that is extraordinarily accessible. The landing characteristics are very straightforward; handling is damped and predictable on approach, the flare window is broad and flare authority is ample.
Prices listed here may differ due to changes in exchange rate.  Price shown is based on an exchange rate of 1.27.  Shipping and other options additional
Current Inventory Levels
**if stock of zero is shown and you can still add the item to you cart, you can place the order and we will advise on a delivery time
0 in Stock
QUESTIONS & ANSWERS
Have a Question?
Be the first to ask a question about this.
Ask a Question
---
Share this Product
---
More from this collection