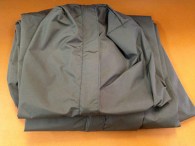 Moyes
Moyes Waterproof Glider bag
made by Moyes
This is not an item we normally stock
Expect about 2-3 weeks for delivery upon placing your order or feel free to drop us a line to confirm how long it would take for us to get it in for you. Cost of shipping the product to us is normally included in the price you see here but at times extra fees are required.
will this bag fit to a Malibu 1 188

Yes.  They are custom made by Moyes to fit your exact model.
---
Share this Product
---
More from this collection